Many people decide to settle in Spain when they retire to enjoy a superior quality of life with its sunny climate, superior purchasing power and the Mediterranean cuisine, to name but a few reasons.
Valencia and the Comunidad Valenciana are increasingly fashionable destinations for English speaking retirees.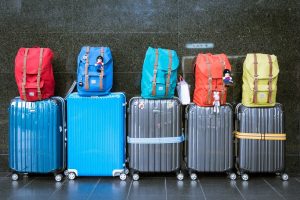 1. The advantages of choosing Valencia and the Costa Blanca for your retirement
A- The weather 
With an average annual temperature of 19°C, more than 300 days of sunshine per year, and a Mediterranean climate characterized by mild winters and high temperatures in summer, Valencia is a city where life is good all year round. Being able to spend your retirement in a sunny place is one the driving factor for those looking to retire in Spain, especially for those who spent most of their life in cold and wet climates.
If you decide to settle in Valencia, you won't be disappointed as it has one of the best climate in Europe !
B- The gastronomy : healthy and traditional
Spanish cuisine is one of the best in the world thanks to the quality and the variety of its ingredients. 
Valencia's cuisine is deeply influenced by the climate. It is using fresh products directly from the sea and the gardens of the region. Among all the fruits and vegetables directly grown in Valencia, we find a lot of oranges and olives, Valencia being one of the biggest world producers.
There are also many traditional dishes such as the well known Paella Valenciana, el Arroz al Horno, la Fideua, or los Fartones with Horchata.
C- The cost of living
What is the cost of living for a retiree in Spain ? This is a question that we are often asked.
In the region of Valence, the cost of living is significantly lower than in many other European countries. Whether it is for shopping, going to a restaurant or buying a property, the budget required is on average 20 to 30% lower (depending on the country you are coming from obviously).
For example, you can easily find a house with a swimming pool close to the sea for prices 3 to 4 times lower than those found on the French Riviera.
D- A strong expat community
A strong English-speaking community is already present in the Valencian Community, particularly around Valencia and Alicante. It facilitates the integration of new retirees in Spain as it is easy to meet new people through a number of organized events.
In addition, the Valencians are really friendly, and open-minded which allow new expatriates to  feel secure and comfortable from the start of their new life in Spain. 
E- Easy to access
Valencian Community has two of the biggest airports in Spain located in Valencia and in Alicante, which makes the area easy to access. For example it takes less than 2 hours of flight to get there from Paris and there are many others international destinations available.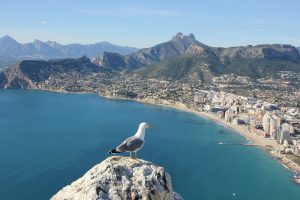 3. Things to do in order to retire in Spain
A- Administrative procedures
Citizens of the European Union can reside in Spain without carrying out administrative procedures as long as their stay does not exceed 3 months. After this period, you will need to obtain the NIE and your Certificado de Registro de la Unión Europea. If you plan to settle permanently, the NIE can come in handy long before as it is nearly impossible to open a bank account or buy a property without this number.
The Certificado de Registro de la Unión Europea is the mandatory document for anyone from the European Union beyond 3 months of stay. To obtain this document, you will need to prove your affiliation to health insurance (public or private) and that you have sufficient resources to meet your needs. Note that in some countries you can transfer your rights from your social security to the Spanish social security.
If you are a citizen from a country outside the EU, you will need to obtain the TIE and a Visa.
Other administrative procedures will be necessary as and when, depending on your personal situation (empadronamiento, transfer of driving license, car registration, etc.).
Once these documents have been obtained, you can then enjoy your retirement in Spain legally. 
B- Home finding
Choosing your new home is one of the most important steps in your relocation to Spain. A good knowledge of the area is important to avoid any mistake when buying a spanish property.
If you need help finding a property, we invite you to visit our Home Finding page. We will tailor our research to your needs (type of property, location, budget, pool, etc.)
C- Taxes
Spain has tax treaties with some countries to avoid double taxation. If we take the example of France, once you have obtained residency in Spain, the following scheme applies:
French public officials pensions are taxable in France unless they have Spanish nationality.

All other pensions (private pensions or supplementary schemes) are taxable in Spain.

Income from real estate is taxable in the country where the property is located.

Capital gains on financial shares are taxable in Spain.
For each country and each type of income, you will need to analyze the current convention (if any) in order to avoid double taxation and to optimize your financial situation.
We can help you do that.
3. Conclusion
More and more English-speaking retirees are choosing the Valencian Community for their retirement. Here, they can enjoy a superior quality of life, good weather all year round and a good health system.
For more information on the region or on the various procedures, you can contact us at contact@vivreavalencia.com.